Ever since TextNow started, our users have asked for two things: Can we use it off wifi, and can we get video calling? We solved the first problem with Nationwide Talk & Text. And now, we've solved the second!
That's right. You can now use TextNow to call ANY U.S or Canadian number.
Wait, really?
Yup.
Oh, but they both need to have the TextNow app I bet.
Nope! You can call ANY US or Canadian smartphone. They do not need to have TextNow installed at all.
How does that even work?
Great question! When you start a video call from your TextNow app (or even from your browser at TextNow.com), the person you're calling gets sent a link. They tap on the link, and presto. You're talking face to face! (Or, if you're calling my parents, face to chin.)
That's it?
That's it. Seems crazy, right?
What's the catch?

No catch! We do suggest doing video calls over WiFi instead of your mobile data, mostly because the data needed for video calling will take a big chunk out of your data plan.
Ok, how do I start a call?
A couple of ways, actually:
1. Go to the TextNow dialer and dial the number you want to start a video call with. If video calling is available, a green video call button will appear on the bottom left. Tap that button to send the invitation. Whoever you are calling will need to accept the invite link in order to start the video call. Here's what that button looks like on iOS, and Android.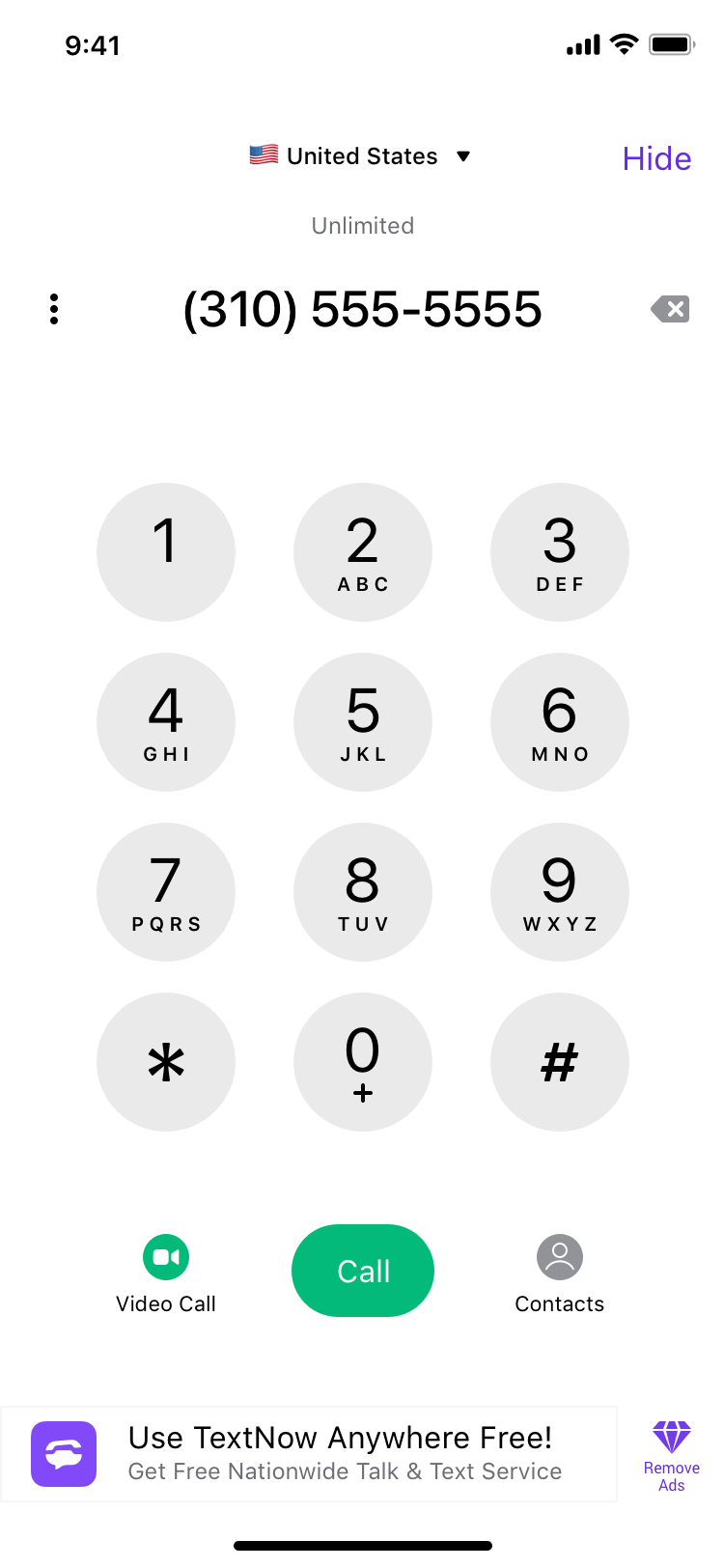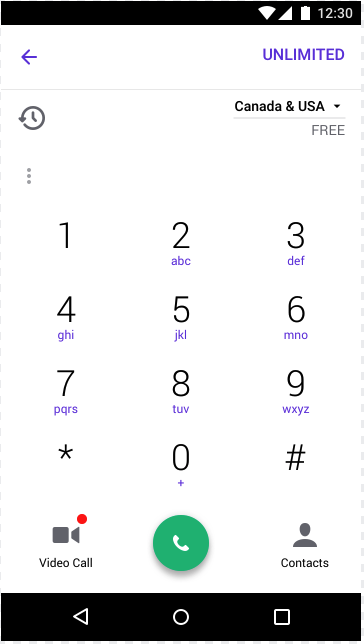 2. If you already have a conversation open with someone and video calling is available, there will be a video call option in the top right corner.
Starting a video call will bring up a prompt letting you know that the recipient will get a link to join the video call:
Tap on Start Video Call and you video call will start, just like it says.
Anything the person I'm video calling needs to do beside click on the link?
Once the video call has started your contact will need to accept the microphone and camera permissions, as video calling (not surprisingly) will need to use their camera and microphone.
Sounds great! How can I sign up for video calling?
Here's the fun part: you don't have to!  All of our users get video calling for free.
Ok but I probably need like a SUPER smartphone for this, right?
Heck no!  On Android you need to have Android 7.1 (aka Nougat) or higher, and your TextNow updated to the most recent version. For you Apple folks, you need iOS 13.1 or higher, and TextNow updated to the most recent version.
What about on my browser?
Another great question! If you have Safari, Chrome, Firefox, or Edge, you're good. You'll need to give your browser access to your microphone and camera of course.
This is awesome!
That's not a question but I'll answer it anyway: Yes it is! Try it out and we think you'll be surprised and delighted.
Unlimited
calling and texting