Editor's note: The pricing and plans outlined in this article may have been updated since its published date. Please see here for our current plan options!
Amid the noise and clamor of the Black Friday Sale arises an announcement so grand, this introduction took me almost an hour to perfect:
TextNow has upgraded its data plans!!!!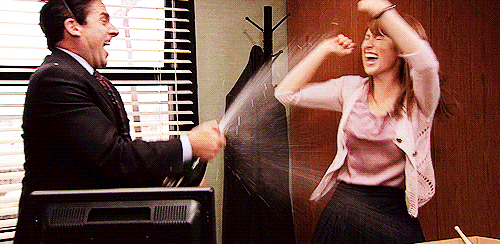 All right, now that we're all settled down, let's walk through what this actually means to you.
More Data, Same Low Prices
That's right! We have completely revamped our data plans to give you more data! Whether you want to text and call, stream live tv on the go, or anything in-between, you can now do so with up to 3X more data than before!
All of our plans are still bundled with the unlimited 2G speeds once you have reached your high speed data limit, so you are always connected. And with the average TextNow wireless phone bill amounting to $23.50, you can stay connected for longer, but more importantly, for less than ever before.
How Much Data Do I Need?
If you have recently decided to purchase a device, and/or plan with us, there is no better time to do so! But if your primary concern is not knowing which plan would work for you, don't worry — we did the math for you.
Top Apps and their Data Usage
If you're not crazy about using apps, and just want to stay in touch with your loved ones, don't worry! Our calls and texts do not count toward your data limit, so you can keep talking for as long as you want.
But if you do like to stay up to date with new apps, we've simplified it even further. Simply pick your most used app(s), and use our helpful chart below to determine the data plan that would suit you best, based on the amount of time you typically spend on each app:
Now, don't fear! We have dedicated an entire Help section to data saving tips , so even if you are addicted to spending 5 hours on YouTube per day, we show you how to do it without running through all your data at once. After all, that's what cell phone carriers are for.
And if that's not enough, you can now enjoy bundling plans together with our new family plans! Each line gets to enjoy their own data plan, with savings up to $15 per line!
Phew, that was a lot of excitement for one announcement. Now go and check out our plans!